Understand the swiping sensation that's revolutionized the dating world in our comprehensive guide, How Does Tinder Work? Explore the app's features, from setting up a standout profile to making meaningful connections, and decode the secret algorithm that powers your matches. Whether you're new to Tinder or a seasoned swiper, we've got the insights to enhance your online dating experience.
Launched in 2012, Tinder has revolutionized the world of online dating with its iconic swiping feature. The concept is simple — swipe right if you're interested, left if you're not, and if both parties swipe right, it's a match! However, the actual mechanisms of how the app functions might seem a little more complex. If you've ever wondered, "How does Tinder work?" then this article is your definitive guide.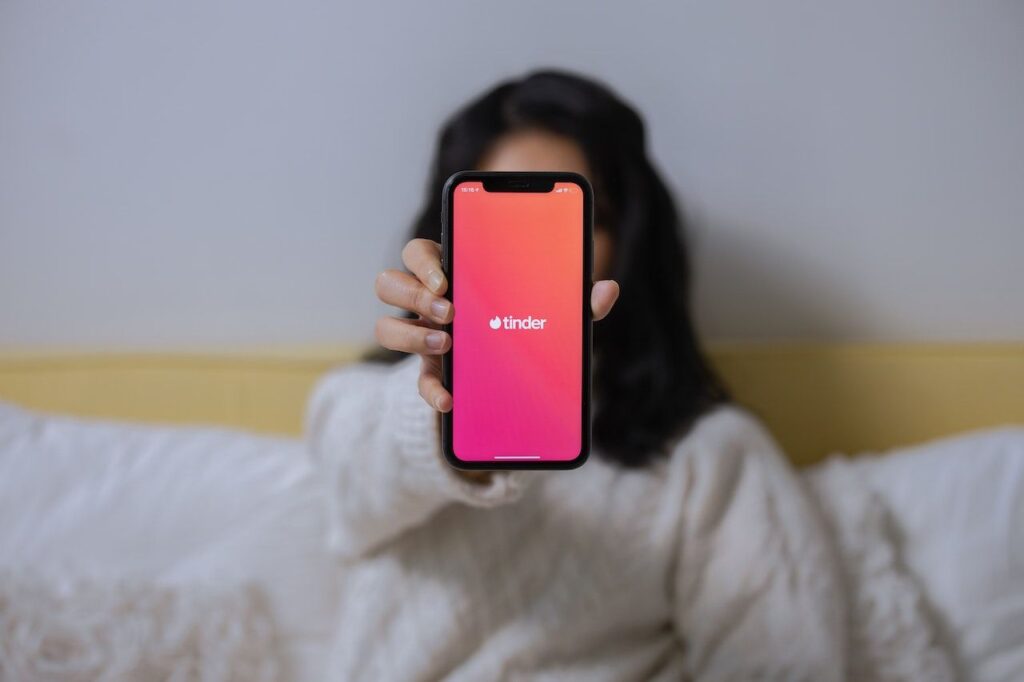 What Is Tinder?
Tinder is an online dating platform designed to help you meet and connect with people in your area. Using a location-based matching system, the Tinder app suggests potential matches based on your preferences. The main goal is to create a relaxed and fun environment where people can explore potential romantic connections.
The app has an easy-to-use interface that revolutionized the dating scene with its now-iconic swiping feature. If you come across a profile you like, you swipe right. If not, swipe left. If both you and the other person swipe right on each other's profiles, it's a 'match,' and you can start messaging.
Is Tinder Free?
Yes, Tinder can be downloaded and used for free. However, there are also paid subscriptions (Tinder Plus and Tinder Gold) that offer additional features such as unlimited likes, Passport (swipe anywhere in the world), Rewind (undo your last swipe), and more. Check out Is Tinder Gold Worth It? Unveiling the Pros and Cons for an in-depth look at Tinder's premium features.
Setting Up Your Profile
The first step to using Tinder is setting up your profile. You can register using your phone number or Facebook account. Tinder will then ask for basic information like your name, gender, and age.
Creating an appealing Tinder profile is key to attracting potential matches. This includes choosing the right Tinder photos and writing an engaging Tinder bio. Your photos should accurately represent who you are, and your bio should be concise yet captivating. Want some tips on setting up an attractive profile? Check out How to Get More Matches on Tinder.
How Does Tinder Work?: Swiping and Matching
The core of the Tinder experience is swiping. Based on your search preferences (gender, age range, and location), Tinder presents you with a stack of profiles. Swipe right if you're interested and left if you're not. If you're particularly interested, you can Super Like a profile, letting the other person know you're highly intrigued.
When you and another user mutually swipe right, a Tinder match is made, and a private chat opens up for you both. The matching process is relatively simple, but if you're wondering about the fine-tuning details, read our guide on Can You Search People on Tinder?.
Messaging
Messaging on Tinder is simple. Once you've matched with someone, you can start a conversation by clicking on the message icon and typing in your text. Starting a conversation can sometimes be challenging, so if you need some inspiration, check out How to Start a Conversation on Tinder.
Note that only matched users can message each other on Tinder. This feature helps reduce spam and unwanted messages. Remember, if a match doesn't go as planned, you can always unmatch. Learn how to do it here.
Tinder's Algorithm
The Tinder algorithm is the secret sauce behind who you see on your screen. It takes into account multiple factors, such as your swiping habits, your location, and the preferences of other users in your area. The more you use the app, the better the algorithm understands your preferences, and the more tailored your match suggestions will be.
Tinder's Special Features
Over the years, Tinder has added several features to enhance the user experience. Here are some of them:
Super Like: This feature lets the other person know you're especially interested in them.
Boost and Super Boost: These features increase your profile visibility for a specific period, leading to more potential matches.
Passport: With Passport, you can change your location and match with people anywhere in the world.
Rewind: Accidentally swiped left on someone you're interested in? The Rewind feature allows you to take back your last swipe.
For more on these features and how to use them effectively, see How to Get More Matches on Tinder.
Privacy and Safety
Tinder takes user safety seriously. It offers several safety features, such as the option to report or block users and photo verification to ensure users are who they claim to be. There are also several privacy settings you can adjust based on your comfort level.
Tinder also recently introduced a Panic Button for users in the U.S., offering quick access to emergency services. Check out our guide on How to Get Unbanned from Tinder for a deeper dive into Tinder's safety measures.
Who Is Tinder For?
Tinder caters to a wide range of users. Whether you're looking for hookups, relationships, or just to meet new people and expand your social network, Tinder can be a great tool. It's popular among young adults and college students, but also caters to older adults, the LGBTQ+ community, and users all around the world.
Tinder Success Stories
Many users have found love, friendship, and meaningful connections on Tinder. From casual dating to long-term relationships and marriages, there are countless Tinder success stories. Each user's experience is unique, and while not every match leads to a success story, many do.
Alternatives to Tinder
While Tinder is a leading dating app, it's not the only one out there. Depending on what you're looking for, you might prefer alternatives like Bumble, Hinge, OkCupid, or Match. Each of these apps has its strengths and unique features.
Conclusion
Tinder has undeniably transformed the dating landscape, making it easier and more convenient to connect with people. From setting up your profile to understanding the algorithm, navigating the app can seem complex at first. But with a bit of practice and the right approach, you'll soon become a pro at swiping right.
Remember, while it's exciting to explore potential matches, the most important thing is to stay safe while using the app. Don't be afraid to explore Tinder's various features, but always keep your personal safety in mind. With the knowledge you've gained from this guide, you're now ready to dive into the world of Tinder. Happy swiping!
For more in-depth Tinder guides, check out our other articles: