Internet throttling, a controversial practice by Internet Service Providers (ISPs), can disrupt your online activities by intentionally slowing down your internet speed. Whether you're a gaming enthusiast, a serial binge-watcher, or someone who relies on seamless connectivity for work, internet throttling can be a significant hurdle. In this guide, we will shed light on what internet throttling is, how to detect it, and, most importantly, how to avoid it using reliable solutions like a Virtual Private Network (VPN).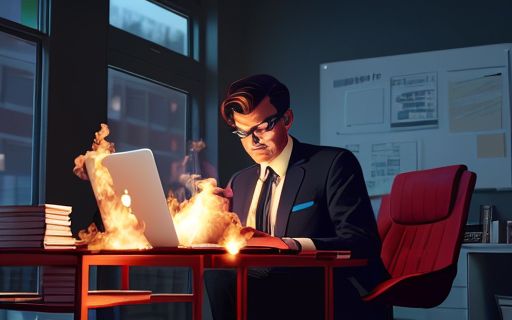 Do you ever experience a sudden drop in internet speed, especially during peak hours or while streaming or downloading large files? Chances are your Internet Service Provider (ISP) may be throttling your internet connection. Throttling is an intentional slowing down of your internet speed by the ISP. It's a prevalent practice, but fortunately, there's a solution: a Virtual Private Network (VPN).
Understanding Internet Throttling
Internet throttling, also known as bandwidth throttling or speed throttling, is an intentional reduction of the bandwidth or speed of an internet connection by an ISP. The primary purpose of throttling is to manage network resources and avoid bandwidth congestion, particularly during peak usage times.
ISPs can throttle the overall internet speed or target specific activities such as streaming services (like Netflix or YouTube), gaming, or downloading large files. All these activities require high bandwidth, which can potentially clog the network.
It's worth noting that throttling is entirely legal in the U.S, although its legality varies in other countries. In some cases, ISPs might throttle internet speed to prevent illegal activities online.
Unfortunately, your ISP won't notify you if they decide to throttle your connection. To determine if your connection is being throttled, you can conduct an internet speed test or a port scan.
How to Test for ISP Speed Throttling
Here are two common ways to test if your ISP is throttling your internet:
1. Speed Testing:
Test your connection without a VPN. Ensure the bandwidth is not used for any other activities like downloading files.
Then, test your connection with a VPN on. If possible, connect to a server that's geographically nearby.
If your connection speed increases when the VPN is on, your ISP is likely throttling your speed.
2. Port Scanning:
A port scan shows whether the ISP blocks or throttles specific ports. This is particularly important for gamers.
If any of the required ports time out, a VPN's port forwarding function might help, as it reroutes the traffic.
However, remember that additional ports mean increased security risks, as they can be exploited.
How a VPN Helps Avoid Internet Throttling
A VPN helps circumvent ISP speed throttling by encrypting your internet connection, making it impossible for ISPs to monitor your online activities. This means that even if your ISP throttles internet speeds for specific services, it won't be able to do so anymore.
However, keep in mind that a VPN won't be much of help if there's a data cap on your network. The VPN can also reroute the traffic via a different port if the original one is being throttled.
One excellent VPN service that offers an effective solution to ISP throttling is NordVPN. Let's delve into what it offers:
NordVPN – Your Solution to Internet Throttling
NordVPN is a robust VPN service with over 5000+ servers in 60 countries. This vast network ensures there's always a fast server to choose from, wherever you are. The service offers Specialty Servers that further increase user security, with features like Dedicated IP, Onion over VPN, Double VPN, Obfuscated servers, and P2P.
One NordVPN account allows you to secure six devices, and it's compatible with various operating systems, including Windows, MacOS, Android, iOS, Linux, and Android TV. NordVPN also has browser extensions for Chrome and Firefox.
In addition to employing the secure OpenVPN and IKEv2/IPsec protocols, NordVPN has its proprietary WireGuard-based protocol called NordLynx, which combines the speed of WireGuard without compromising privacy.
Threat Protection, a new feature offered by NordVPN, provides an additional layer of security. It blocks malicious websites, ads, and trackers, as well as identifying files infected with malware, ensuring safer browsing beyond the standard VPN protection.
And the cherry on top? NordVPN has a 24/7 customer support team ready to assist you, ensuring that your online activities remain confidential and your devices risk-free.
To learn more about how to use a VPN to prevent internet throttling, check out this article on How to Use a VPN.
Top 5 VPN Solutions to Avoid Internet Throttling
Experiencing reduced internet speed due to throttling can be a real challenge, especially if you rely heavily on your online connection for work, entertainment, or communication. However, we've identified five leading VPN solutions that can help you avoid this frustrating issue and ensure a smooth, secure, and unrestricted online experience. Here are our top recommendations:
NordVPN
PotatoVPN
AtlasVPN
Surfshark
PrivadoVPN
NordVPN
NordVPN is a widely recognized name in the VPN industry and a reliable solution to combat internet throttling. It is well-known for its robust set of features and impressive global server coverage. NordVPN offers more than 5000+ servers in 60 countries, ensuring optimal performance and allowing you to bypass any geo-restrictions.
Moreover, NordVPN utilizes NordLynx, a WireGuard-based protocol that combines the advantages of WireGuard's speed and efficiency without the privacy compromises. This protocol ensures fast, seamless connections even during peak hours. NordVPN also has a range of Specialty Servers, providing you with options like Double VPN and Onion Over VPN for enhanced privacy.
Furthermore, NordVPN's Threat Protection feature makes it a standout choice. This feature goes a step beyond typical VPN protection, blocking malicious websites, ads, trackers, and even identifying malware-infected files. This means you're not only bypassing internet throttling, but also significantly improving your online security.
PotatoVPN
PotatoVPN is an excellent choice for those looking to avoid internet throttling without breaking the bank. Despite being relatively new in the market, PotatoVPN provides a solid set of features that rivals some of the more established providers.
PotatoVPN boasts a vast server network spread across the globe, ensuring a reliable and fast connection regardless of your location. It allows up to 5 simultaneous connections, ensuring that all your devices are secured. The VPN also has a no-logs policy, so you can rest assured that your online activities remain private.
In addition, PotatoVPN has a straightforward and intuitive user interface, which makes it an excellent choice for VPN beginners. The service also provides 24/7 customer support, offering assistance whenever you need it, adding to the overall user experience.
AtlasVPN
For users who prioritize security, AtlasVPN is a prime choice. Known for its strict adherence to privacy protocols, AtlasVPN offers military-grade encryption and a robust no-log policy. This ensures your online activities stay private and your personal data is always secure.
AtlasVPN also excels in offering unlimited devices under one subscription. This feature is especially advantageous for those with multiple devices or families who want to ensure all devices are secured. AtlasVPN also provides an automatic kill switch, which instantly cuts off your internet connection if your VPN connection drops, protecting your data from being exposed.
Moreover, AtlasVPN is straightforward to use, with a simple interface that doesn't require any technical know-how. Despite its emphasis on security, the service doesn't compromise on speed or performance, making it an excellent solution to internet throttling.
Surfshark
Among VPN services that offer a great balance between affordability and functionality, Surfshark is hard to beat. Its features are designed to provide a safe, reliable, and user-friendly VPN experience. Surfshark offers high-speed connections across its vast network of servers worldwide, effectively countering any ISP throttling.
Surfshark stands out with its CleanWeb feature, which blocks ads, trackers, and malware, ensuring a cleaner, safer browsing experience. Also, Surfshark allows unlimited devices under a single subscription, making it an excellent choice for large households or users with multiple devices.
Furthermore, Surfshark employs robust security measures, including industry-standard encryption and protocols. It also offers a Camouflage Mode, which hides your VPN use from your ISP. This ensures that not only your data but your VPN usage stays private.
PrivadoVPN
For those who value privacy and data protection, PrivadoVPN is the go-to choice. This Switzerland-based VPN service takes privacy laws seriously and implements a strict no-log policy. They also offer Secure Watch, a feature that allows you to access 12 different regions' content, making it a great tool for bypassing geoblocks.
PrivadoVPN offers a robust network of servers worldwide, ensuring a fast and secure connection at any given time. The service also provides P2P support, making it an excellent choice for torrenting. They use high-standard encryption and secure protocols to keep your data safe and your connection secure.
Lastly, PrivadoVPN offers a user-friendly interface, making it easy to navigate and set up your VPN connection. They also offer excellent 24/7 customer support, ensuring that help is always available whenever you need it.
Conclusions
In conclusion, while internet throttling can be an inconvenient hurdle in your online activities, solutions like VPNs provide an effective way to bypass these restrictions. As internet users, it's essential to understand these concepts and utilize the tools available to ensure a smooth and secure internet experience. So, is a VPN worth it? Absolutely!