Claude.ai, a recent competitor to ChatGPT from Anthropic, is touted for providing more accurate and factual information compared to other AI solutions. This makes it unique and desirable for a large number of users. However, currently, access to Claude.ai is only available in the US and the UK. Yet, with a tool like a VPN, you can access it from any part of the world, turning this into a unique opportunity. While the developers of Claude.ai have promised availability in other regions soon, the exact timeline is unknown.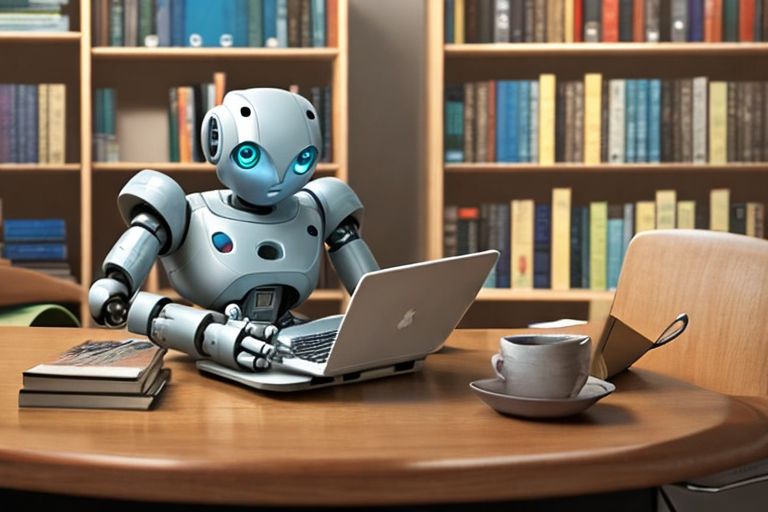 Given its significant interest worldwide, including countries like Germany, France, Singapore, Italy, and Japan, it's an opportune time to use a VPN like NordVPN to access this service. This post will delve into the specifics of Claude.ai, how to access it using a VPN, and why NordVPN makes for a fantastic choice for this purpose.
Understanding Claude.ai
Claude.ai, developed by Anthropic, is a conversational AI chatbot similar to the well-known ChatGPT. It utilizes machine learning models to produce accurate and up-to-date information. This knowledge is partly derived from self-supervised training on internet text and conversations with users. Unlike other AI, Claude.ai focuses on offering clear, pragmatic, and useful responses, emphasizing accuracy and safety.
Accessing Claude.ai with a VPN
Even though Claude.ai is currently only available in the US and UK, you can easily access it using a VPN. Simply connect to a server in either of these countries through your VPN. For optimal speed and user experience, choose a server in the country closest to your location. To log in, use your personal email address and, if necessary, switch your browser to Incognito mode.
NordVPN, part of the Nord Security suite, is an excellent tool for accessing Claude.ai. It offers specialty servers to increase security and bypass restrictions, including Dedicated IP, Onion over VPN, Double VPN, Obfuscated servers, and P2P. A single NordVPN account allows users to secure six devices, offering compatibility with various platforms like Windows, MacOS, Android, iOS, Linux, and Android TV, and browser extensions for Chrome and Firefox.
Their WireGuard-based protocol, NordLynx, lets users enjoy high speeds without compromising privacy. With over 5000+ servers in 60 countries, NordVPN users always have fast servers to choose from. The NordVPN website offers a comprehensive knowledge base with in-depth explanations about VPN protocols, servers, and guides on increasing VPN speed.
In case of any queries, NordVPN's 24/7 customer support team is available to assist. As a no-logs service audited thrice, NordVPN ensures your online activities remain confidential, offering you a private and risk-free experience. It's a continually updated service, providing critical security updates every few months for reliable user online safety.
Top VPN Recommendations for Unrestricted Access
When it comes to accessing platforms and services such as Claude.ai from any corner of the globe, a robust and reliable VPN is indispensable. Here are my top VPN recommendations that will provide seamless and unrestricted access to your desired websites and applications:
Renowned for its high-speed performance and enhanced security measures, NordVPN provides a range of specialty servers for increased security or for bypassing restrictions. With its WireGuard-based protocol, NordLynx, users can enjoy great speeds without compromising on privacy. With NordVPN, you can access any online service, including Claude.ai, from any location, without worries.
PotatoVPN is known for its user-friendly interface and robust network of servers worldwide. It guarantees high-speed internet connectivity and allows for seamless streaming and downloading. If you're looking for a VPN that's easy to set up and use, PotatoVPN is a great option.
AtlasVPN offers top-notch security and privacy without compromising on speed. Its unique feature set includes SafeSwap, which allows for multiple server connections at once for the utmost privacy. AtlasVPN's global server network ensures you can access Claude.ai and other services without any geographical restrictions.
Offering a balance of speed, security, and affordability, Surfshark is a fantastic choice for those on a budget. Despite its lower price, Surfshark doesn't skimp on features. It offers unlimited simultaneous connections and robust encryption methods, making it a reliable choice for secure and unrestricted browsing.
PrivadoVPN's strength lies in its commitment to user privacy and robust security. Its Zero-Log policy ensures that your online activities are not tracked or recorded. With high-speed global servers, accessing services like Claude.ai becomes a breeze, regardless of your location.
These VPNs are top-tier options for anyone looking to navigate the web without restrictions while ensuring their online activities remain private and secure. Evaluate your specific needs and pick the one that best aligns with your requirements. Happy browsing!
Conclusion
With a VPN like NordVPN, accessing AI chatbots like Claude.ai becomes hassle-free, no matter where you are. Given the growing interest in Claude.ai's accuracy-focused features, using a VPN offers a prime opportunity to get ahead of the crowd and utilize this innovative tool from any corner of the world. So why wait? Dive into the world of Claude.ai with NordVPN today!